Identifying Bipolar Disorder at an Early Age Can Lead to Long-Term Success for Children
Medication and education can offer a hopeful prognosis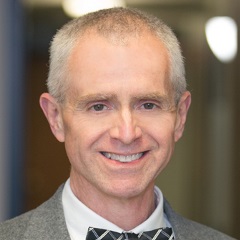 DAYTON, Ohio (November 25, 2019) – Diagnosing bipolar disorder in children can often be a challenging task for clinicians and a confusing time for parents since the mood disorder can mirror so many others.
Still, the time it takes to get to a proper diagnosis is often worth it since bipolar is most effectively treated when started at a younger age, said Mark Casdorph, DO, a child and adolescent psychiatrist with Upper Valley Outpatient Behavioral Health.

Bipolar disorder is identified by a distinct period of change in somebody's baseline behavior lasting for at least seven days. Children who are bipolar may be characterized by expansive mood changes which may include increased irritability and decreased sleep patterns that substantially differ from their normal behaviors.
"At time it can be hard to diagnose in young people because they don't always display classic symptoms," said Dr. Casdorph, who practices with Premier Physician Network. "They can't tell you that their thoughts are racing. They can't tell you that they're doing certain behaviors that are inappropriate. However, a common way to identify it in children is to observe an eruption of emotions that lasts for an extended period of time. Those are some of the hallmark features of pediatric bipolar disorder."
Perhaps one of bipolar disorder's most distinguishing characteristics is that a child's sleep patterns become abruptly different, and they may become decidedly more anxious, worrisome and fretful. The impact of these and other symptoms can naturally take a devastating toll upon a young person and their loved ones. That's why Dr. Casdorph stresses a treatment approach that includes the whole family.
"If a child is diagnosed with bipolar disorder, a family treatment approach is required," Dr. Casdorph said. "It's just essential. They need be informed exactly about what's going on and their parents need to understand the full gravity of the situation."
Parents play a critical role in a child's treatment, and they can be instrumental in helping to provide specialists with important background information that can offer a better context. Genetic risk factors are also strongly connected with bipolar disorder, so it can also be helpful to identify any links within a family's history. Once a diagnosis has been made, Dr. Casdorph also said that medication is an essential ingredient in any effective treatment plan.
"It is important for parents to understand that there is no way to effectively treat bipolar disorder without medication," Dr. Casdorph said. "You can effectively utilize medication without having significant side effects, and that should be expected. There are a variety that are available, and they're coming out with new ones all the time. We have medicine that will stabilize mood without doing anything untoward to the child."
Education is just as critical as using medication when treating a bipolar patient. Patients and their families must learn the importance of maintaining a regular sleep-wake cycle. They must also learn to avoid certain things that could cause them to become manic. This could include certain medications or conditions that can make things worse. Dr. Casdorph indicates that these things are all easily learned, but the best treatment plans must begin early in the process using a combination of medication and education.
"If we can identify and treat these symptoms at an early stage, those children often grow up to become adults with much fewer problems," Dr. Casdorph said. "They are able to function fully and have a long, happy life as a matter of fact, provided that they remain stable. Unfortunately, it is a chronic illness, but we can do something about it if we get it diagnosed correctly early in life."
For more information about bipolar disorder or to find a Premier Physician Network physician near you, visit our Find a Doctor page.