Parents, School and Clinicians Must Work Together to Diagnose ADHD in Kids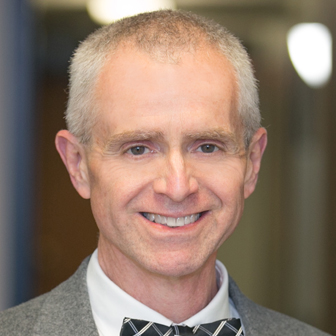 DAYTON, Ohio (February 15, 2018) – The inability to properly diagnose a child with Attention Deficit Hyperactivity Disorder (ADHD) will often lead to serious academic and social issues that they will carry throughout their life.
ADHD is a chronic illness that is caused when the brain stops making the right amount of dopamine, a chemical that helps a child focus or organize thoughts and behaviors. The condition can be hereditary, and for most children diagnosed with ADHD it may be found that their parents once struggled to stay focused in school.
"ADHD has been around for many, many years and overtime has developed different labels," said Mark Casdorph, DO, a psychiatrist at Upper Valley Outpatient Behavioral Health. "Children who couldn't sit still or pay attention in school were the first ones looked at when the condition was initially researched. But now we know it can manifest itself in different ways, such as a child who is simply disorganized, can't focus or stay on task."
ADHD is a serious condition, and if left undiagnosed or ignored, can have a significant impact on a child's life. A child may begin to feel as if they are not a good student because of the problems that are caused by their inability to focus. The disorder will also bleed into their social life where they may be able to make friends quickly, but find they lose them just as fast, Dr. Casdorph, who practices with Premier Physician Network, said.
As a result, children with ADHD are often found to be at a higher risk for developing depression or a substance abuse problem. They are also more likely to use tobacco or experience an unwanted teen pregnancy than other adolescents without the condition, he added.
There are three ways that ADHD is diagnosed in children, and Dr. Casdorph said each source plays an important role in the final diagnosis:
Listening to the parents – Parent history is the first and most important step. A child's parents or guardians will often report that a child has struggled since birth with symptoms of inattentiveness, hyperactivity, and an inability to control impulses.
Seeking help of the school – Information is also gathered form a child's school. Teachers are asked to fill out questionnaires about their observations of the child's behavior and performance.
Having a clinical examination – A clinical exam by a psychiatrist is the final step. This exam may involve observing a child while they are completing tasks in a room or through staged interactions and conversations.
Treatment for diagnosed ADHD may include medication that helps the brain to better process dopamine and therapy that teaches a child the tools they need to help stay on task.
"If a child has ADHD to the point of impairment then we offer them medication," Dr. Casdorph said. "But it's my belief that a combination of medication and behavioral training is the best course of treatment. Parents are important, so we suggest that they are part of the training."
Dr. Casdorph said he has had the privilege of watching children transform through the right type of therapy. Parents often come in scared and worried about their child who just seems to be failing, struggling and dealing with depression and anxiety.
"The right amount of medication combined with therapy has taken children from low grades in school to very high grades," he said. "The child becomes more involved, and is now able to develop positive social interactions."