Bronchitis, Pneumonia Share Symptoms But Often Need Different Treatment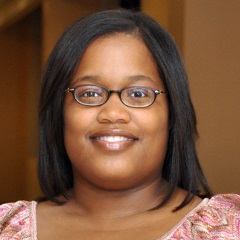 DAYTON, Ohio (February 12, 2018) – Pneumonia and bronchitis are known to share many similar signs, but don't think you need to understand the difference before calling a doctor about serious respiratory symptoms.
Chest pain, shortness of breath, high fever and wheezing are among the symptoms that both bronchitis and pneumonia can share. However, they are also symptoms that shouldn't be ignored and need to be evaluated by a health care professional regardless of their cause, said a local physician assistant.
"It's very easy to confuse pneumonia and bronchitis because they both can manifest symptoms such as coughing and fever," said Breanna Veal, PA-C, with Associated Specialists of Internal Medicine. "However, in most cases, the difference will be found in the illness' origin – a virus or bacteria."
Pneumonia – the more serious of the two – is an infection in the small air sacs in the lung. Older adults, children and people with chronic illnesses such as COPD or asthma are at higher risk for developing pneumonia, according to the American Lung Association (ALA).
Bronchitis is an infection in the bronchial tubes, the airways that carry air to the lungs. Bronchitis can acutely last 1 – 3 weeks however it may become chronic lasting months and reoccurring yearly. Acute bronchitis is most often caused by a viral infection, requiring a different form of treatment than bacterial pneumonia, Ms. Veal said.
"The best way to tell bronchitis and pneumonia apart is by imaging a person's lungs," said Ms. Veal, who practices with Premier Physician Network. "Signs of consolidation on a chest radiograph will tell us that pneumonia is present. Bronchitis usually won't have any finding or non-specific findings."
Respiratory illnesses may also evolve into something serious in a short amount of time. Keep the following points in mind when you are dealing with a cough or see a change in your breathing.
Antibiotics aren't always the answer – Respiratory illnesses are caused by infections, but only those that are bacterial will respond to an antibiotic. Let a provider's clinical exam as well as the imaging they may do on your lungs dictate treatment. This will ensure the illness is adequately cared for without the overuse of antibiotics.
Time will tell – There are times when an illness can morph into something new. Seek the advice of your provider if your respiratory illness is still going strong two weeks after the first sign of symptoms. It is unusual for bronchitis and pneumonia to go hand-in-hand, but it is possible for secondary infections to take place.
Respect the signs – Know the symptoms that should never be ignored. Fevers higher than 100.4 degrees Fahrenheit for adults, shortness of breath and chest pain are among the symptoms that should be immediately evaluated. Pneumonia can cause a fever of up to 105 degrees Fahrenheit and can cause a person's lips and nailbeds to appear blue.
Know your risk, be prepared – The Centers for Disease Control and Prevention (CDC) recommends that all adults age 65 and older receive the pneumonia vaccines.