Stillwater Family Care Providers Celebrate 20th Anniversary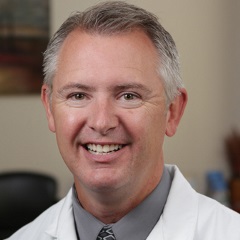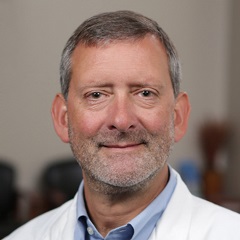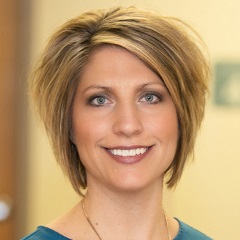 VERSAILLES, Ohio (November 16, 2017) – Daniel Elshoff, MD, quickly learned that patients weren't the only ones who needed him when he joined Stillwater Family Care out of residency 20 years ago.
The Versailles family practice had been open for just a few years and was struggling to find a physician to commit to the area it served. The practice – originally known as the Versailles Center for Outpatient Care – needed a full-time physician who had a passion for the community and a desire to grow its patient base long-term.
"I was coming out of residency and had a family in the area, and I was motivated to sign on," said Dr. Elshoff, who now practices as a part of the Premier Physician Network. "They were looking for someone to take this new practice and build it into something the community could count on."
Dr. Elshoff remembers being part of a unique system at the time where hospitalists were put in place at Upper Valley Medical Center so primary care physicians like himself didn't have to travel up to one hour to care for patients who were admitted. A lot of his work included occupational medicine – caring for truck drivers and performing their physicals. The practice also had access to on-site drug testing, which provided a valuable service for companies wanting to test individuals for employment.
"That was the status quo for about two years, and then my primary care practice started to get busier and busier," Dr. Elshoff said.
Robert Klamar, MD, soon joined Dr. Elshoff as a part-time physician. It worked well since patient care in a rural setting can grow at a steadier pace than in a metropolitan area. However, the two soon found their patient load was at capacity.
"We became full within just a few years of Dr. Klamar joining the practice," Dr. Elshoff said. "We found we had to decline new patients at that time, with the exception of newborns or household relatives of existing patients."
The two doctors enjoyed steady work with their patients and support from their community for 15 years. The only real change came in 2011 when they introduced electronic medical records. They considered adding a third physician, but found it challenging to find a partner who they felt could mirror their commitment and passion for the Versailles community.
It would take some time, but their need for additional providers would be met through an unlikely source. In 2014, Premier Physician Network began exploring ways to expand patient care by using advanced practice providers (APP). Nurse practitioners and physician assistants are examples of APPs used to grow existing practices and increase the care given to its patients.
Stillwater Family Care received their first APP in 2014 when Jennifer Phlipot, a certified nurse practitioner (CNP), approached the practice about joining its team.
"She called our office and said, 'Hey, I'm coming out of school, and am interested in primary care and this community,'" Dr. Elshoff recalls. "It was a slow process as we started to educate patients about the role of a nurse practitioner, but over time, we were able to transition some care to Jennifer."
This fall, the practice brought on its second APP when it hired Janelle Brunswick, CNP. Janelle's role is to work alongside Dr. Klamar and assist Jennifer in her role. The overarching benefit is that the practice can now open its doors to new patients in Versailles for the first time in 15 years.
In addition to the longevity of the providers serving the community, multiple staff members have also been there for the long-run. Dr. Elshoff said his years in Versailles have been incredibly rewarding and that the community's support is what helped him build the practice to where it is today.
"I come from a rural background so a lot of the things the people in our community deal with are very near and dear to my heart," he said. "This anniversary is a great time for me to pause and reflect on how thankful I am for Versailles. We're excited to be able to open our doors to new patients in order to build upon that connection."