Type of Knee Replacement Surgery Determines Recovery, Return to Activity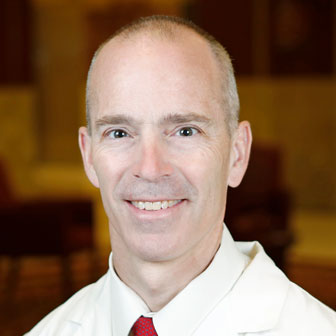 DAYTON, Ohio (September 14, 2017) - The knee is a powerful joint that allows someone to effortlessly perform everyday tasks such as walking their dog or climbing stairs.
It's something that isn't given much thought until everyday pleasures come to a screeching halt when a knee refuses to do its job because of severe pain or the inability to move the right way. In most cases, the problem is brought on by osteoarthritis, a disease that affects the natural cushioning of the joints.
An ever-increasing number of Americans experience upset in their daily life due to knee pain. For some, it can be remedied through first-line treatments such as therapy or steroid injections. But for the vast majority, those options won't provide the relief they need.
Thankfully, knee replacement surgery is a tried and true option for individuals suffering from knee pain, and one that more people are turning to in order to regain the lifestyle they once enjoyed. If you are experiencing chronic knee pain and think you're alone, let the numbers convince you otherwise. By 2030, total knee replacement surgeries are projected to grow more than 670 percent to 3.5 million procedures per year, according to the American Academy of Orthopaedic Surgeons (AAOS).
It's not uncommon for individuals to avoid considering knee replacement surgery despite its long-standing successful track record and the number of individuals choosing to have it done, said Matthew Lawless, MD, an orthopedic surgeon with Premier Orthopedics.
"It's common for people to live with the pain for a long time, more out of a reluctance to have anything done," said Dr. Lawless, who practices with Premier Physician Network. "But those people are usually the ones that come back and say, 'I wish I would have done it sooner.'"
Knee replacement surgery has evolved over the years and now provides the option of replacing just part of the knee for those who are eligible. Understanding the difference between total knee replacement and partial knee replacement can help a person make the best decision for themselves, Dr. Lawless said.
Knee replacement surgery involves trimming off the tips of the worn-out bones and placing a metal cap on its diseased edge to cover exposed nerve fibers. A plastic piece is then placed between that bone and the other one it now touches to replace the natural cushioning that is no longer there.
A total knee replacement is when all three compartments of the knee – including the medial compartment, lateral compartment and knee cap area – are replaced. A partial knee replacement is when just one of the three compartments is replaced.
There are several things to consider when determining which surgery is right for you:
Overall health – It is important to consider what type of arthritis led to the joint disease in the first place. Those who suffer from anything other than osteoarthritis – such as inflammatory arthritis, rheumatoid arthritis or gout – will not be able to undergo a partial knee replacement because it is highly likely that the other two compartments will need to be replaced in the future.
Reduced recovery – Those who are eligible for a partial knee replacement will undergo a less invasive surgery since a smaller portion of the knee is being replaced. This can result in less discomfort and a quicker recovery than a total knee replacement.
Return to activity – The type of activity you can return to and how soon you can do it after surgery depends on which procedure is done. Dr. Lawless said he will often allow patients who undergo a partial knee replacement to engage in a higher level of activity than those who have had a total knee replacement.
Still, most individuals – regardless of the type of procedure – are able to enjoy activities they haven't been able to in quite some time including simple things such as walking up the stairs without any pain, he said.
For more information on total or partial knee replacement or to find a Premier Orthopedics physician near you, visit www.PremierOrthoOH.com.