John Powell, MD, Joins Premier Orthopedics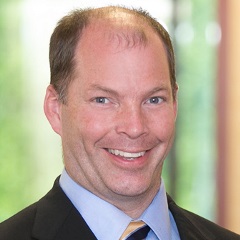 DAYTON, Ohio (July 31, 2017)
–
John Powell, MD, is joining Premier Orthopedics at its office in Miami Valley Hospital North .
Dr. Powell is an orthopedic surgeon who received his medical degree from the University of Kentucky College of Medicine and went on to complete an orthopedic surgery residency at Indiana University School of Medicine. Dr. Powell has served as an orthopedic surgeon in the United States Air Force since 2008. Premier Orthopedics is located at 9000 N. Main St., Suite 227. It is accepting new patients and can be contacted by calling (937) 832-4773.
Premier Orthopedics includes a diverse group of specialties in one practice, which serves a variety of communities through its multiple locations as far north as Troy and as far south as Middletown. Premier Orthopedics specialists offer diagnosis, treatment and care for elbow, foot, hand, hip, knee, shoulder and athletic injuries. Patients benefit from a collaborative approach, advanced technology and ease of referrals. As official team physicians, Premier Orthopedics doctors are entrusted with the care of student athletes from over 30 area high schools and three local universities, including the University of Dayton and Wright State University. They can often be found on the sidelines and in training rooms across Southwest Ohio managing the care of athletes in individual and team sporting events. Visit PremierOrthoOH.com for more information.