Jennifer Phlipot, CNP, Joins Stillwater Family Care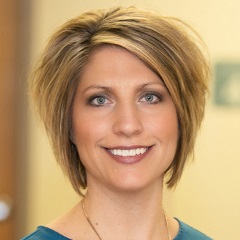 VERSAILLES, Ohio (July 8, 2014) – Jennifer Phlipot, CNP, has joined Stillwater Family Care in Versailles. Ms. Phlipot is a graduate of The Ohio State University Nurse Practitioner program. She has a special interest in pediatric care and women's health.
Nurse practitioners are clinical medical professionals who provide care in collaboration with a physician. They can examine patients, order tests, make diagnoses, prescribe medications and provide education and treatment plans. The practice, 471 Marker Road, provides comprehensive healthcare for the entire family to the Versailles and surrounding communities. Ms. Phlipot will be accepting new patients. To schedule an appointment, call (937) 526-9834(937) 526-9834.