News
Premier Health brings you the latest information about our health system, member hospitals, health centers, and organizations. For more information, please refer to our media contacts and resources.
Notice of Information Privacy Incident
Premier Health is providing notice of a recent information privacy incident that might have affected a limited number of Premier Health patients. For more information: view website notice.
E-Visits Offer Answers to Minor Health Issues Without Trip to Physician's Office
Photos, symptom descriptions help providers make virtual diagnosis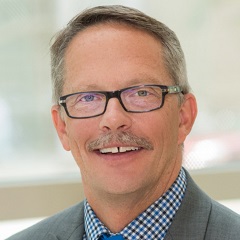 DAYTON, Ohio (December 10, 2019) - Americans crave convenience more than ever as devices provide a quick answer to any and every burning question.
Sometimes that convenience can come in handy when the answer they want pertains to bothersome health symptoms. That's why services such as E-Visits offered by Premier Physician Network are growing in popularity. Such virtual care allows Premier Physician Network primary care patients to use the technology they love to address concerns in a timeframe that is most convenient to their schedule.
Patients can access E-Visits by logging onto their Premier Health MyChart account where they are asked to fill out a questionnaire about their health symptoms. The questionnaire is then sent to their health care provider who decides if their concerns can be answered through an E-Visit or requires them to come into the office to be seen.
E-Visits are extremely convenient and can be used for many health concerns with the exception of serious concerns such as severe headaches or chest pain, suicidal thoughts, or stroke-like symptoms such as changes in vision, speech or sudden motor weakness, said Mark Williams, MD, with Jamestown Family Medicine.
"E-Visits are ideal for minor issues that need to be addressed, but don't require a person to take the time to come into the office to be seen," said Dr. Williams, who practices with Premier Physician Network. "This could be a rash, head congestion, diarrhea or a urinary tract infection."
The ability to take photos on a phone has made E-Visits that much more effective, he said.
"One of the interesting things about E-Visits is that a person can actually take a picture and send it with their E-Visit, which is very helpful for a physician," Dr. Williams said. "I've had people send me picture of their red eye, which allows me to put their words and the photo together to make a diagnosis."
E-Visits are a flat charge of $30, which is refunded if the provider decides the symptoms merit a trip into the practice. Patients can expect their health concerns to be addressed within one business day of it being sent. E-Visits are only addressed during working hours so concerns that need to be seen over a holiday or weekend are better for a Premier Health Urgent Care.
Studies have shown that telemedicine practices such as E-Visits are making a positive impact on preventive health care. A study published in the Journal of the American Medical Association found that patients who had access to self-service tools like E-Visits made more "visits" to their doctor's offices compared to people without those tools.
Regardless of how convenient virtual care grows, patients should always seek care at an emergency room if they feel their symptoms are serious.
For more information about E-Visits or to schedule an appointment with a Premier Physician Network physician near you, visit PremierHealth.com/MakeAnAppointment.