News
Premier Health brings you the latest information about our health system, member hospitals, health centers, and organizations. For more information, please refer to our media contacts and resources.
Eating Disorders A Common Concern Among Student Athletes
Type of sport and focus it places on weight, body image play a role
DAYTON, Ohio (September 9, 2019) –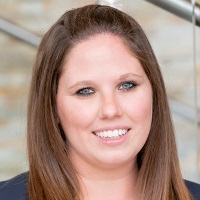 A child's teenage years can be difficult to navigate with inward emotional changes and outward social pressures, but those who participate in a sport may feel even greater pressure.
According to one local sports medicine physician, a strong mental determination to excel in a sport coupled with a desire to maintain a certain physical appearance can place a student athlete at risk for developing an eating disorder.
"Athletes are at an increased risk for developing eating disorders, especially those who participate in sports that focus on lean body mass such as cross country running," said Karen Shafer, MD, a sports medicine physician with Premier Orthopedics. "It can also affect athletes in aesthetic sports such as figure skating or gymnastics, or sports where weight is carefully monitored such as wrestling."
Eating disorders are illnesses that are related to any disturbance in a person's eating behavior or their thoughts about eating. It also involves a student's body image, as well as their emotions and personal relationships. There are many types of eating disorders such as anorexia, bulimia and binge eating. However, a young athlete's struggle doesn't have to fit into one of those categories to be a reason for concern.
"It is estimated that about 1 million men and 9 million women suffer from an eating disorder. Women are most susceptible to eating disorders, particularly between the ages of 12 to 35," said Dr. Shafer, who practices with Premier Physician Network.
Eating disorders are a serious health issue for any adolescent since their growing bodies are being deprived of proper nutrition. That nutrition is even more important for those who are training for a sport.
"Young athletes spend hours training for their particular sport, and those long hours actually increase their overall caloric requirements," Dr. Shafer said. "If an athlete doesn't meet their caloric requirement, it can cause increased fatigue and also hinder their overall athletic performance."
Studies have shown that athletes who are struggling with an eating disorder are more likely to suffer from a sports-related injury.
"We also know that improper nutrition can lead to decreased bone health, bone density, and potentially lead to osteoporosis and osteopenia, which can increase an athlete's risk for fractures," she said.
Dr. Shafer said it's important for loved ones to know the signs of an eating disorder since early detection and intervention lead to better outcomes and recovery for teens. Athletes who exhibit any of the following signs should be evaluated by their health care provider:
Preoccupation – It's normal for a teen to be concerned about their body image, but it can be a serious issue when the concern turns to obsession. Teens who are preoccupied with their weight, how much they eat or continually express concern over "feeling" fat may need to be evaluated.
Excessive training – All student athletes work hard, but those who insist on training even when injured or ill may be exhibiting warning signs of an eating disorder. This also includes athletes who continually train beyond their normal training regimen.
Unusual behavior – Student athletes who are using laxatives or diet pills are placing their body at risk for improper nutrition. It's also important to note if they seem to be frequently using the bathroom during or following meals.
For more information on athletes and eating disorders or to find a Premier Physician Network physician near you, visit www.PremierPhysicianNet.com.