News
Premier Health brings you the latest information about our health system, member hospitals, health centers, and organizations. For more information, please refer to our media contacts and resources.
Regular Family Dinners Contribute to Overall Health
Routine meals reduce risk of obesity, anxiety and more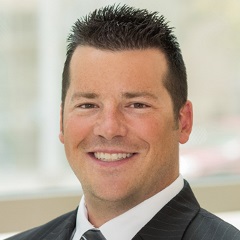 DAYTON, Ohio (September 6, 2019) – A somewhat old-fashioned practice may offer an effective solution to the rising rates of eating disorders, obesity, and cyberbullying that have shaken many of today's families.
"Making family dinners a priority is incredibly important for everyone," said Nicholas D. Davis, MD, with Jamestown Family Medicine. "Life can be chaotic, but eating a family dinner at home at least three days a week has a big impact on developing relationships and creating healthy lifestyle habits that our kids can adopt for the rest of their lives."
According to the American Academy of Pediatrics (AAP), the connection between family meals and emotional and physical health is much more than a good idea. There is evidence to back it up. Studies have shown that regular family meals can reduce the risk of overeating and excessive weight gain, decrease unhealthy food choices, prevent eating disorders, improve social and emotional health, and even reduce the risk of online bullying.
It's easy to think that these significant results are only linked to the healthier nature of home cooked meals over fast food. But Dr. Davis, who practices with Premier Physician Network, said there is much more to it than that.
"At home you don't have unlimited soft drink refills, and meals tend to take longer to prepare. Not only are you consuming less fat and sugar, but the time spent leads to greater opportunities for conversation," Dr. Davis said. "This basic social aspect gives families the opportunity to share about their daily experiences and stresses, which can help decrease mood and anxiety disorders, among other things."
When families spend time together around a dinner table, this naturally leads to conversation that can be missed when food is eaten on the go, or individuals are solely focused on an electronic device. Regular interaction like this has a major influence upon a child's social and emotional health that will not only help them make better food choices, but better adapt within school or work environments. Despite these benefits, the hectic pace confronting today's families can make it extremely difficult to maintain a steady meal routine even for the most dedicated.
With a little planning, however, solutions can be found even for the busiest of schedules:
Plan it- Start by creating a meal plan and purchase necessary ingredients that will allow you to build and cook your meals throughout the week.
Freeze it- When possible, cook a double portion while making your evening meal. Freeze the uneaten half, which can be thawed and cooked at a later date.
Slow cook it- Make frequent use of tools such as a Crock Pot or Instant Pot which allow you to add a meal's ingredients in the morning which will be ready to eat that evening.
"Eating the dinners together as a family can be challenging with our chaotic lives, but making the time to strive for better interaction without the distraction of television or cell phones is extremely important," said Dr. Davis.
For more information about the importance of family dinners or to find a Premier Physician Network physician near you, visit www.PremierHealth.com.