News
Premier Health brings you the latest information about our health system, member hospitals, health centers, and organizations. For more information, please refer to our media contacts and resources.
Avoid Devastating Effects of Foodborne Illness with Prevention
Careful attention to detail can help prevent sickness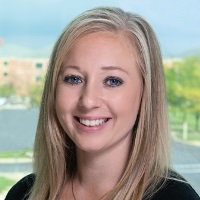 DAYTON, Ohio (July 11, 2019) – Few experiences can be as devastatingly unforgettable as a bout with a foodborne illness. It's been known to ruin a delightful dinner date or a vacation abroad, but the consequences of foodborne illness can be much more serious than an unfortunate detour in one's best laid plans.
The Center for Disease Control and Prevention (CDC) estimates that up to 48 million people in the United States are sickened by foodborne illnesses each year. Of that number, 128,000 are hospitalized and 3,000 die from complications.
"Basically, a foodborne illness is just any sickness resulting from contaminated food caused by a bacteria, a virus, or parasite," said Kara Hoover, APRN, a nurse practitioner at Premier Family Care of Mason. "According to the CDC, some of the more well-known pathogens include norovirus, salmonella, clostridium perfringens, campylobacter, and staphylococcus aureus. Even some chemicals and toxins can contaminate food and cause foodborne illnesses."
Symptoms include nausea, vomiting, diarrhea and abdominal cramping, all of which can lead to dehydration, light-headedness, a drop in blood pressure, fatigue and a loss of appetite. Patients who experience these symptoms should see their health care provider to determine if they are suffering from a foodborne illness, said Hoover, who practices with Premier Physician Network.
The best thing a person can do is to take steps to prevent a foodborne illness in the first place:
Stay Informed – Visit the CDC website or the Food and Drug Administration (FDA) website before traveling domestically or out of the country. These sites provide up-to-date information about the latest food recalls and other foodborne illness outbreaks.
Respond to Recalls – Follow specific instructions to return or dispose of any product you have purchased that may be the subject of an FDA recall. Stores will often alert customers directly or in the local or national press about potentially contaminated products.
Avoid Raw or Undercooked Food – Be very careful not to eat undercooked or raw food such as meat or seafood, and also don't be afraid to ask your server where your food was grown or purchased. Raw fruits and vegetables also increase the risk of exposure to foodborne illness, especially when traveling abroad.
Don't Drink the Water – Travelers to certain foreign countries are advised to avoid ingesting the local water, either by drinking it directly, using ice cubes in their drinks, or running their toothbrush under a hotel faucet. Concerned travelers should access the CDC's website.
Take small steps – Some of the most powerful steps a person can take to reduce their risk for foodborne illness are the most basic. Make handwashing a regular part of mealtime – both right before and right after eating.
Spread the Word – Be sure to inform authorities with your local health department if you suspect you were a victim of foodborne illness. Your willingness to share your information may help stop the spread to others.
For more information about foodborne illness or to find a Premier Physician Network physician near you, visit www.PremierPhysicianNet.com.