News
Premier Health brings you the latest information about our health system, member hospitals, health centers, and organizations. For more information, please refer to our media contacts and resources.
Frailty, Not Age, Should Determine if Surgery is Beneficial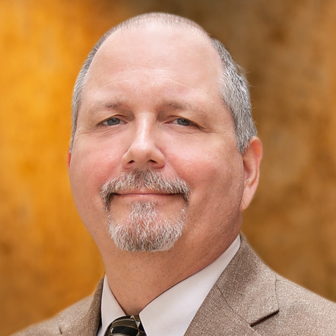 DAYTON, Ohio (February 9, 2018) – There are many things that determine if a person is ready to undergo surgery, however, growing research suggests one factor is quickly climbing to the top in our aging population.
The frailty of an older adult can be an accurate measurement if someone is ready to undergo surgery or if the purpose of that surgery is a risk worth taking, said J. Scott Wilcher, MD, a general surgeon with North Dayton Surgeons.
"We try to look at everything that is going on with a person when we are considering them for surgery. We look at their heart and lungs, how well their kidneys work, and frailty is certainly a part of that picture," said Dr. Wilcher, who practices with Premier Physician Network. "People who are frail may be weak, underweight, elderly, malnourished or don't have a lot of physiological reserve. Most of us have the ability to bounce back after a surgery, but those who are frail do not."
A study recently published in JAMA Surgery, linked frailty with an increase in perioperative morbidity in common ambulatory general surgery operations – independent of age, type of anesthesia and other comorbidities. Surgeons are now encouraged to consider frailty rather than a person's chronological age when counseling and selecting patients for ambulatory surgeries.
Dr. Wilcher agrees and like other surgeons, he uses tests to determine a patient's frailty. He then uses the results as a way to counsel patients and their loved ones on whether surgery should be considered.
"There are many different ways we can evaluate frailty, but probably the easiest way is to just observe a person," he said. "A person may be thin, unsteady and have a hard time getting around. We can then use the simple, 'Get up and go' test to confirm our observations."
This test requires a person to go from a sitting position to standing and then walking up to 15 feet across the room. If it takes a person more than 40 seconds to complete the task it may be a good indication that they are frail.
"This shows us whether a person is steady on their feet, has strong muscles or has a lot of energy reserve," he said. "All of those are important when undergoing surgery."
Individuals who are frail are at a higher risk for complications after surgery such as bleeding, wound infections, delayed healing, blood clots and even stroke. Dr. Wilcher said patients should see their surgeon as their advocate and understand that testing for frailty helps do what is best for the patient.
In most cases, patients may be able to change or control the underlying factors that cause their frail state with the help of their physicians:
Regain strength – Physical therapy can be used to help increase muscle mass and make a person stronger.
Increase nourishment – Those who are malnourished can improve their nutrition through the help of a dietician and individual monitoring of meals.
Make lifestyle changes – Simple lifestyle changes such as smoking cessation up to eight weeks prior to surgery can make a big difference. Working with a physician and dietitian to regulate blood sugar levels can also place a person in better health for surgery.
"Frailty isn't always the final answer," Dr. Wilcher said. "Patients often hold the power to change whether surgery is in their future or not."