Volume 5, Issue 2 | May 2018
Congratulations and Thank You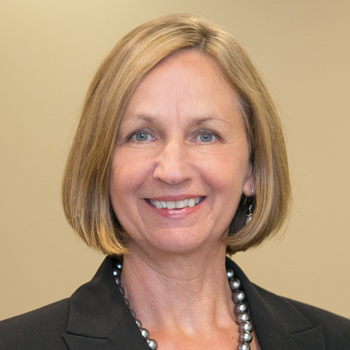 By Peggy Mark, system vice president, chief nursing officer
As we reflect on the theme of this year's nursing recognition banquet – "Soaring with Excellence" – we thank you, our outstanding nurses, for your commitment to excellence. The level of compassion you show every day is immeasurable as you care for hundreds upon hundreds of patients, many of whom are experiencing the most difficult times of their lives. Your dedication does not go unnoticed.
We value this opportunity to celebrate the leadership of our nurses; those who work to keep us engaged; those who help us move into the future; those who exemplify the principles of nursing practice; those who partner with us in support of our daily work; those who are paving the way with research and innovation; those who have impressed us with the depth of their knowledge early in their careers; and those who take care to a higher level.
"Soaring with Excellence" also sums up the grace, bravery, and dedication our nurses and staff system-wide have shown as we move through this time of transition. Although Good Samaritan Hospital (closed in 2018) will not stand forever, our excellence is found not in the structures but in the people of Good Sam. Just as we honor your accomplishments, we recognize your commitment in the here and now to ensuring that we continue to carry out the essence of our mission: to improve the health of the communities that we serve.
The Nursing Recognition Awards highlighted individuals in the following categories:
Editorial Board: Peggy Mark, editor-in-chief; Kathy Harper, vice president of marketing and communications; Ben Sutherly, director of system communications; Sarah Zoellick, editor.
Advisory Board: Annette Drake, Christie Gray, Melissa Holsinger, Patricia Krafka, Deborah Matosky, Anne McDevitt, Brenda Miller, Wendy Mitchell, Annie Neff, Pat O'Malley, Pam Phelps; Sara Strickland, Marquita Turner, Trish Wackler, Mary Walters.