Volume 5, Issue 2 | May 2017
Congratulations and Thank You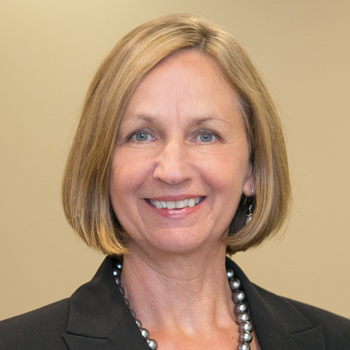 By Peggy Mark, system vice president, chief nursing officer
The theme for this year's nursing recognition banquet was "Celebrating Our History." And we have a lot to celebrate. We can truly be "Premier Proud" of our past. Even before Dayton's first school of nursing was established in 1899 at Miami Valley Hospital, this profession had been at the heart of what we did and continue to do today – bring healing and comfort to people during some of the most trying moments of their lives.
Nursing often is at the heart of health prevention and wellness, and that's where we're heading as a health system. Certainly, we will always have and need many acute-care nurses, but as we work toward keeping people out of the hospital, the value of nursing will be reaffirmed again and again and again in other ways – some of them new, some of them definitely old-fashioned. We will need more nurses for home health care. We will need more nurses for case management. We will need more advanced practice nurses as we assemble care teams that work side-by-side with physicians, allowing those physicians more time to focus on the most complex medical cases.
When all is said and done this year, we expect to have added nearly 370 registered nurses and nearly 240 patient-care technicians. And that's just one measure of how much we need you – all of you – to fulfill our nonprofit mission. So, thank you. Your contributions in nursing leave all of us here at Premier Health grateful and humbled.
The Nursing Recognition Awards highlighted individuals in the following categories:
Editorial Board: Peggy Mark, editor-in-chief; Kathy Harper, vice president of marketing and communications; Ben Sutherly, director of system communications; Sarah Zoellick, editor.
Advisory Board: Annette Drake, Christie Gray, Melissa Holsinger, Patricia Krafka, Deborah Matosky, Anne McDevitt, Brenda Miller, Wendy Mitchell, Annie Neff, Pat O'Malley, Pam Phelps; Sara Strickland, Marquita Turner, Trish Wackler, Mary Walters.