Volume 5, Issue 1 | March 2018
Resilience: A Message from Peggy Mark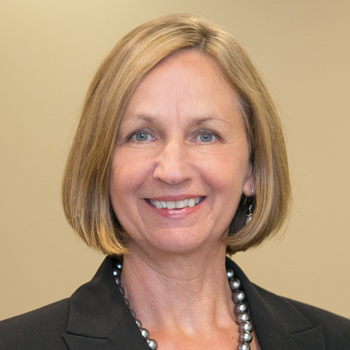 By Peggy Mark, system vice president, chief nursing officer
Resilience is the ability of an individual to positively adjust to adversity. It is defined as the capacity to keep functioning physically and psychologically in the face of stress, adversity, trauma, or tragedy. Since Premier Health announced the difficult but necessary decision to phase out services at Good Samaritan Hospital (closed in 2018), I have personally witnessed the exceptional resilience of our Premier Health nurses.
Hospital closure is not new to our nation or to our community. The evolving national and local dynamics of health care have driven more than 200 hospitals to close nationally over the past 10 years. As I talked with numerous nurses at Good Samaritan and across our health system, I heard many stories from those who had been through a hospital closure in the past. Read more.
Transformational Leadership (TL)
Structural Empowerment (SE)
Exemplary Professional Practice (EPP)
New Knowledge, Innovations & Improvements (KII)
Editorial Board: Peggy Mark, editor-in-chief; Kathy Harper, vice president of marketing and communications; Ben Sutherly, director of system communications; Sarah Zoellick, editor.
Advisory Board: Annette Drake, Christie Gray, Melissa Holsinger, Patricia Krafka, Deborah Matosky, Anne McDevitt, Brenda Miller, Wendy Mitchell, Annie Neff, Pat O'Malley, Pam Phelps; Sara Strickland, Marquita Turner, Trish Wackler, Mary Walters.