Volume 4, Issue 1 | March 2017
Evidence Should Inform Critical Thinking in the Moment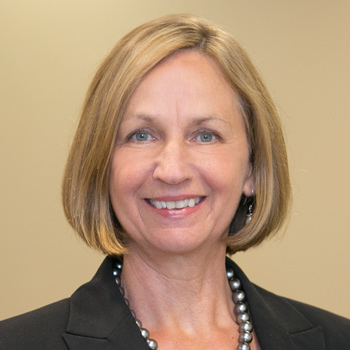 By Peggy Mark, system vice president, chief nursing officer
According to the Academy of Medical-Surgical Nurses (2016), evidence-based practice (EBP) is a problem-solving approach that integrates a systematic search of the most relevant evidence, the clinical nurses' own clinical experience, and the patient preferences and values. In other words, it is a practice that allows the nurse to assess the best possible intervention to achieve the best possible outcome.
Is evidence-based practice the same as best practice? The brief answer is no, yet many times the two terms are used interchangeably. The difference between the two lies in the availability of hard data and evidence to support EBP, as opposed to independent practices that may have yielded a certain outcome but have not been thoroughly researched, repeated or proven.
Why do we keep talking about EBP? Why is it so important? Can I as a nurse choose to ignore EBP? The most important reason why EBP is important is that it's the right intervention to do to achieve the best possible outcomes for our patients. All the nurses that I have met in my practice ALWAYS want to achieve the best possible outcome for patients. Read more.
Exemplary Professional Practice (EPP)
New Knowledge, Innovations & Improvements (KII)
Editorial Board: Peggy Mark, editor-in-chief; Kathy Harper, vice president of marketing and communications; Ben Sutherly, director of system communications; Sarah Zoellick, editor.
Advisory Board: Annette Drake, Christie Gray, Melissa Holsinger, Patricia Krafka, Deborah Matosky, Anne McDevitt, Brenda Miller, Wendy Mitchell, Annie Neff, Pat O'Malley, Pam Phelps; Sara Strickland, Marquita Turner, Trish Wackler, Mary Walters.