4th Annual EMS Symposium
Friday, May 15, 2020 • 7 a.m. to 5 p.m.
Sinclair Community College
David H. Ponitz Sinclair Center,
Building 12, Room 116
444 West Third St.
Dayton, Ohio 45402
Conference Description
Premier Health will hold the 4th Annual EMS Symposium at Trauma and Critical Care Update 2020. The EMS Symposium is designed to provide content for prehospital and hospital emergency providers of all levels. The Trauma and Critical Care Update is designed to provide current information on the challenges healthcare professionals encounter when caring for the critically ill or injured patients. EMS may choose to attend sessions from both events.
This conference is presented by:
Miami Valley Hospital – Level I Trauma Center
Atrium Medical Center – Level III Trauma Center
Miami Valley Hospital South – Level III Trauma Center
Upper Valley Medical Center
Wright State University Department of Surgery
EMS Center of Excellence
Keynote Speaker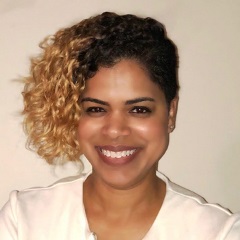 Janese Nichols, MSN, RN, CEN, NPD-BC
Director, Nursing Professional Development
University of Maryland Capital Region
Cheverly, MD

Janese is currently the Director of Nursing Professional Development providing leadership in creating and implementing clinical education strategies to improve performance outcomes. She provides guidance for education needs throughout the organization in collaboration with medical staff and department leaders. She oversees grants awarded for the advancement of nursing practice through professional development and quality improvement initiatives. She also serves as a BLS, ACLS, and PALS instructor.
Janese is a former ED nurse with expertise in patient throughput and code management. She oversaw standardization of adult and pediatric code carts and emergency airway supplies throughout the hospital. She evaluated all code blue events using performance feedback software and assisted with the development of a targeted temperature management protocol. She has also served as a paramedic clinical instructor for Montgomery County Fire and Rescue Training Academy.
Janese is currently in school completing her DNP in Public Health Policy with a focus on community hands-only CPR training. She is certified in Emergency Nursing and Nursing Professional Development. She also serves on the code blue and patient safety committees. Janese enjoys traveling and supporting her two children who are both gymnasts. She also enjoys spin classes and jogging outdoors.
Learn More
Chris Freeze, Paramedic, EMS-I
EMS Coordinator
[email protected]
A registration brochure will be mailed in April. Please check this page in the coming months for an agenda, registration information and more details.