Health Minute
Health Minute from Family Physicians of Englewood is a quarterly newsletter for you and your family. Your physician uses this newsletter to provide updates on a regular basis. We hope you find the information timely, helpful and convenient.

This newsletter is sent to patients who have provided their email address to their physician. If you would like to receive this newsletter quarterly, you can subscribe now!

Take Fitness from Resolution to Routine
May 27, 2019, 08:18 AM by Adam Ooten
Take exercise from resolution to routine by making a plan and gradually increasing your workouts.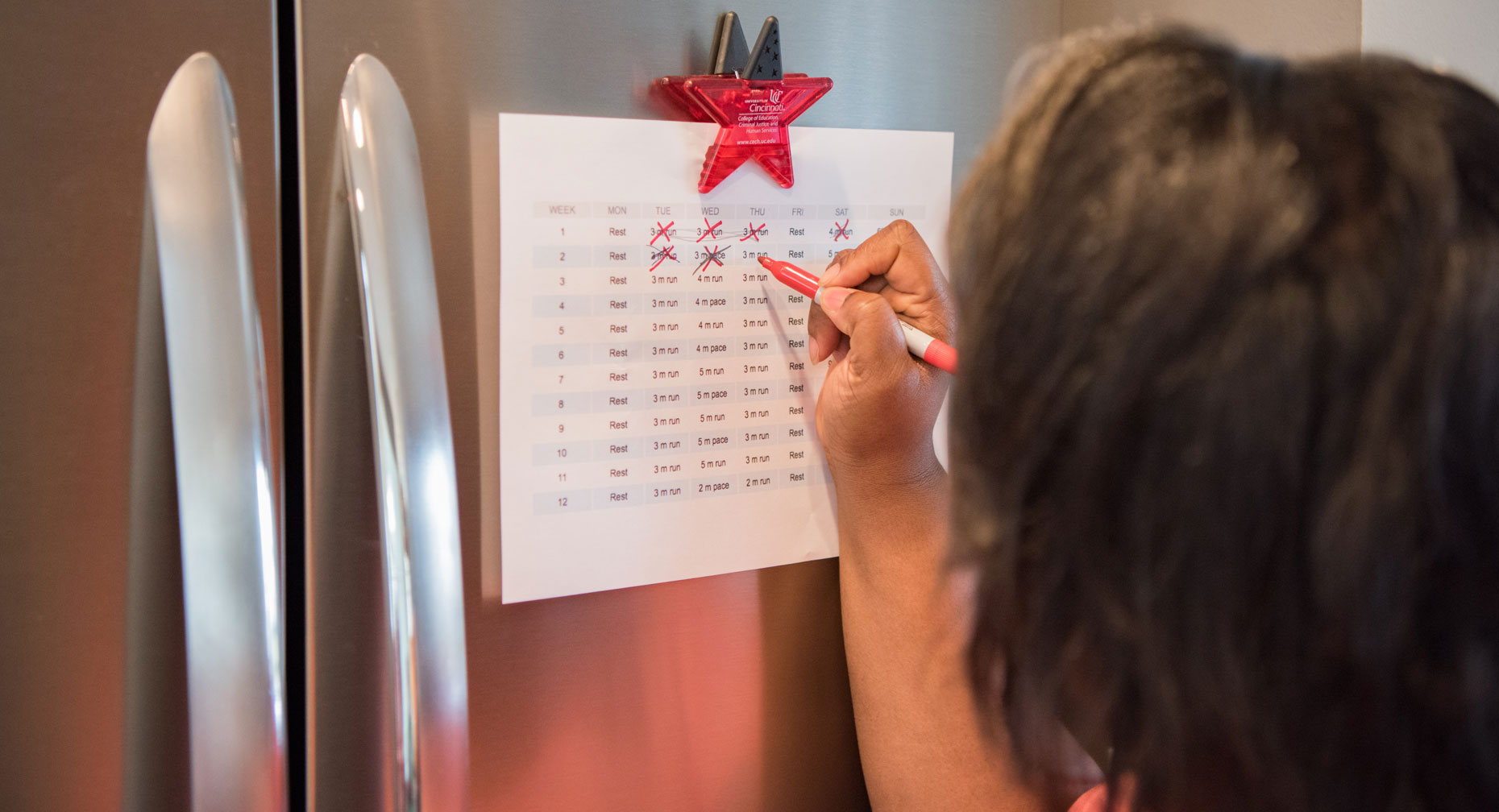 If you began the year by making a resolution to get fit and exercise more often — congratulations! You've taken the first step toward a healthier you.
Now the real work of staying true to your New Year's vow begins. With a few simple changes, you can title=keep your resolution all year long;healthinfo=Preparing for Your Best Year of Fitness and reap the benefits while having fun, too.
For the best chance at success, think of your plans as a new way of life, instead of as a goal to be crossed off a list, says Joshua Ordway, MD, Franklin Family Practice.
"Take baby steps and exercise consistently," Dr. Ordway says. "It's more important to make it a habit than to try to lose weight immediately with a hard workout."
Whether you are new to exercise or returning to it after some time away, following a beginner's guide to exercise can help you start off right. Dr. Ordway suggests these tips:
Talk to your doctor
Make a plan
Start slowly
Build momentum
You want your plan to be achievable — such as walking 15 minutes a day — and you want exercise to become a daily habit, says Dr. Ordway.
"If you say you're going to exercise tomorrow, figure out what is accessible, what you enjoy doing and who you enjoy doing it with," Dr. Ordway says.
Ramp It Up — Safely
Once working out is a natural part of your day, you can begin increasing the intensity or frequency or your exercise.
Before you do so, make sure that stretching is part of your routine. Stretching the muscles before and after exercise increases strength and can prevent injury, Dr. Ordway says.
A general rule of thumb is to increase your number of reps or the time you work out by 10 percent each week, Dr. Ordway says. This also helps to prevent injuries.
The American Academy of Family Physicians recommends exercising five times a week for 30 minutes to 60 minutes at a time.
Not enough time in your schedule for a half-hour or one-hour workout? Your body gets the same benefits if you break up your exercise routine into shorter chunks of time spread throughout the day.
"If you say you're going to exercise tomorrow, figure out what is accessible, what you enjoy doing and who you enjoy doing it with," Dr. Ordway says.
Make It Enjoyable
Be sure to have fun. It's much harder to continue an activity if you don't enjoy it.
Are you a social butterfly? Take an exercise class with friends.
Love nature? Get outside and walk.
Want more family time? Hit the trails, play ball or go swimming together.
Above all, be kind to yourself and celebrate your successes. Remember to keep track of your progress and reward yourself with a small gift after reaching special milestones.
If you miss a workout, don't fret. Just be sure to get back into your routine tomorrow.
When you stick to your New Year's resolution, you'll enjoy all of the benefits that regular exercise can bring, including increased energy and better heart health.