MeRandia McCoy, MSN, CNP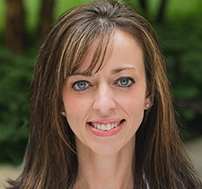 MeRandia McCoy earned her Bachelor of Science degree from Urbana University in 2012, and her Master of Science degree in Nursing and family nurse practitioner certification from the University of Cincinnati in 2014.
MeRandia serves on the neurosurgery team. Prior to joining the Clinical Neuroscience Institute, she served in surgical intensive care and emergency care. She is certified in Basic Life Support (BLS), Advanced Cardiac Life Support, and Pediatric Advanced Life Support (PALS).