Sylvan Lee Weinberg Distinguished Lecture Series
This series offers speakers that represent a wide range of America's leaders in cardiovascular medicine and surgery. Free lectures for physicians, nurses and other specialists are offered monthly. Upcoming Events
Previous Lectures
CME Educational credit is being offered for the following educational videos. You have the opportunity to earn FREE CME credits by watching past Heart Institute of Dayton lectures and courses. Learn more about receiving CME credit.
CME credit for individual topics will be awarded upon successful completion of all requirements as described in the topic's instruction file. Disclaimer: You may not receive double credit if you attended the live Heart Institute of Dayton lecture.
Videos are available upon request.
April 13, 2011 – Morady
March 9, 2011 – King
February 16, 2011 – Conti
November 10, 2010 - Bonchek
October 13, 2010 - Cohn
September 15, 2010 - Gersch
April 14, 2010 - Wann
March 10, 2010 - Frye
February 17, 2010 - Klodas
November 11, 2009 - Lewin
October 14, 2009 – Rodgers
September 16, 2009 – Ullyot
June 10, 2009 – Callister
May 13, 2009 - Glueck
Lecture Photo Gallery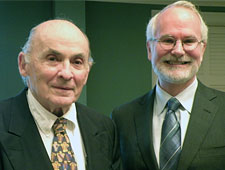 Dr. George Rodgers and
Dr. Sylvan Lee Weinberg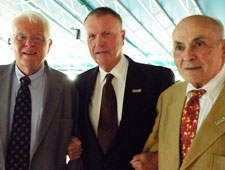 Dr. Walter Reiling, Dr. Daniel Ullyot,
and Dr. Sylvan Lee Weinberg